Desert Sunlight, One of the World's Largest Solar Projects, Starts Commercial Operation
Congratulations to our client First Solar, as Desert Sunlight, one of the world's largest #solar projects, starts Commercial operation

Ironwood has worked cooperatively with First Solar throughout permitting and construction compliance for Desert Sunlight, to bring a model of success to how both efficient solar construction and protection of biological resources can be effectively managed.
The Desert Sunlight project is model for how effective resource protection can be managed without incurring construction delays or high costs. The project was never delayed for biological resource concerns, yet all desert tortoises were successfully Translocated, nests avoided, and other resources were managed to the high protection level required on public lands.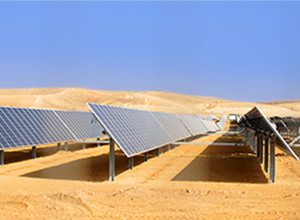 You can read more about our involvement with the Desert Sunlight project at:
https://ironwoodbio.com/desert-sunlight-solar-farm/